Lady Gaga amazed us again with crazy fashion outfits and shoes that she wore at 2010 VMA (MTV Video Music Awards). She changed her wardrobe three times during this year's ceremony.
At first, she was wearing dress from the Alexander McQueen spring 2010 collection with famous super-high hills, lobster-claw shaped McQueen's "Armadillo" shoes, which she also wore in her Bad Romance music video.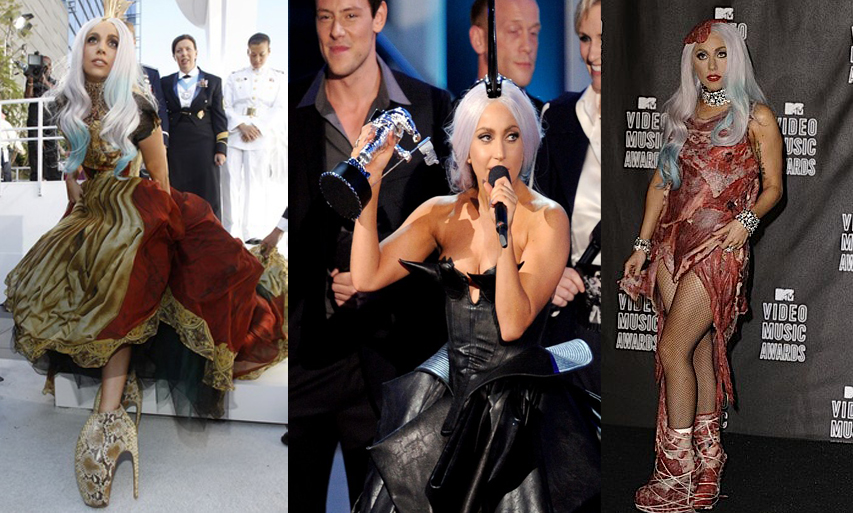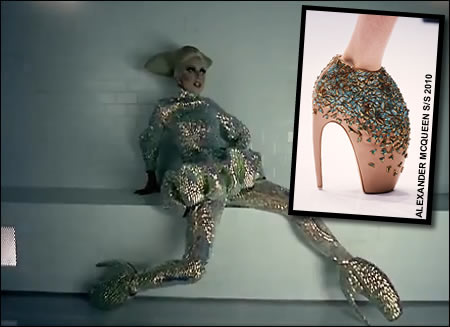 Then, when Lady Gaga accepted her award for Best Pop Music Video, she changed into a black dress by Giorgio Armani.
And finally, to accept her award for Video Of The Year, Gaga shocked us with a meat dress by Franc Fernandez with matching meat shoes. And designer claims that the outfit that includes hat, dress, purse and shoes was made from 50 pounds of the real beef!