Here is what you should know about shoes besides shoe size conversion.
Labels include the most important information about shoes.
Wearing time
Outdoor: the most heavy-duty shoes for everyday use.
Elegant: usually made from special delicate materials therefore require careful usage.
Summer: wear it only when the weather is dry.
Winter: made with durable waterproof materials. Read more about How to Read Labels on Shoes →
Lady Gaga amazed us again with crazy fashion outfits and shoes that she wore at 2010 VMA (MTV Video Music Awards). She changed her wardrobe three times during this year's ceremony.
At first, she was wearing dress from the Alexander McQueen spring 2010 collection with famous super-high hills, lobster-claw shaped McQueen's "Armadillo" shoes, which she also wore in her Bad Romance music video.
Latest research determined that average woman has 19 pairs of shoes in her closet!!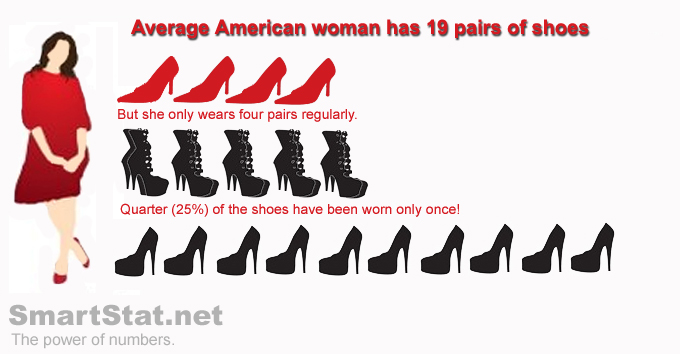 Researches have found out that average American woman owns 19 pairs of shoes. But they only wear four pairs regularly. And 15 percent of women have more that 30 pairs of shoes. Read more about How Many Pairs of Shoes Do YOU Have? →